HOLLISTON FOUNDATION BOARD MEMBERS
Sally is a native of Los Angeles and holds both an MBA and BS in Business Administration from the University of Southern California. She currently works as a CSR executive in the entertainment industry. In her role, Sally looks for strategic opportunities to drive programs and policies that support four main areas – creativity, community, sustainability, and workplace. She currently oversees several company-wide initiatives including an employee giving program, global Ethical Sourcing Program, film and television production content management, and signature cause-marketing campaigns in partnership with key nonprofit organizations. Sally is passionate about using business principles to address important social issues affecting our communities. She currently resides in Glendale with her husband and son.
Joon Cha is the Manager of Pharmacy Operations for Kaiser Permanente, Downey Medical Center. His primary role involves the oversight of the Downey Service area, which services over 400,000 insured members and includes a pharmacy resource staff of up to 400 employees. With over 10 years of management experience, Joon has piloted and implemented numerous local and nationwide programs that have demonstrated best practices and significantly improved patient care and workflow operations. Joon also serves as the APPE coordinator for pharmacy programs as an Adjunct Clinical Associate Professor at University of California San Francisco (UCSF) and University of Southern California School of Pharmacy. He holds a bachelor's degree from University of California, Los Angeles and a Doctorate of Pharmacy from UCSF. His passions include music, traveling, and medical missions.
Tim J. Yoo -
Chief Financial Officer
Timothy J. Yoo received his undergraduate degree in business from University of Southern California with honors in 1987. He then obtained his law degree from Loyola Law School with full merit scholarship in 1991. Mr. Yoo completed a one-year clerkship with the Honorable Lisa Hill Fenning, United States Bankruptcy Judge for the Central District of California. In March, 1998, he was appointed to the Panel of Chapter 7 Bankruptcy Trustees for the Central District of California. Besides for serving as a Chapter 7 Trustee, Mr. Yoo also serves in numerous cases as a Chapter 11 Trustee, Bankruptcy Ombudsman, Liquidating Trustee, and Chief Restructuring Officer.
Grace Park is the Chief Operating Officer at Nuleep, a startup focused on integrating your career journey with your lifestyle. Her primary role is to propel the company forward and to create the latest trends in recruitment while master planning with the CEO. With 15 years in management serving in finance, entertainment, and operations, Grace has developed global companies and programs integrating strategic initiatives and growth. She also serves on multiple nonprofit boards and has collaborated with the Ministry of Culture, Sports, and Tourism of South Korea, Congressional members of California, and the Pasadena Chamber to support the community with educational programs and grants. Grace has been passionate about community development, technological advances, and innovation throughout her career and from her time at The Walt Disney Company.
Joe Kim is an Executive Director of Operations for Dignity Health Medical Foundation. His main responsibilities include providing senior leadership to the Inland Empire and Northridge markets. The combined markets contain over fifty employed physicians, located at ten care centers that average over 60k visits per year. His goal is to effectively implement strategic plans to achieve excellence in patient care, financial management and employee and provider engagement. He holds a BS in Mechanical Engineering from the Georgia Institute of Technology and a MBA from Harvard Business School. Prior to business school, Joe worked as a Senior Process Engineer for Shaw Industries in Cartersville, GA. A native of Baltimore, MD, he is an avid Baltimore Orioles fan and in his free time he enjoys hiking with his wife, Katrina and dog, Mango.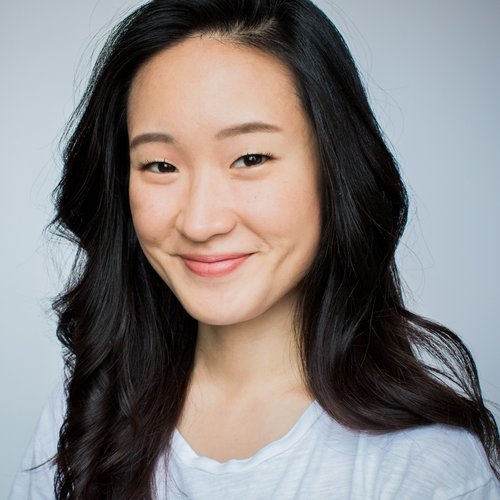 Katrina is a native of Dallas, Texas and holds a BS in Economics from Texas A&M University. Prior to moving to Los Angeles in 2015, she worked as a finance associate for Morgan Stanley's Fixed Income Division in New York City. In her role she prepared all official management reports presented during investor calls and press releases. Prior to moving to New York, she worked in finance for supply chain and logistics corporations in Texas. Katrina decided to switch gears after moving to LA and has since started a wedding and lifestyle photography business. In her free time, she enjoys watching documentaries, rollerblading at the beach, and hiking with her husband Joe and dog, Mango.
A native of Baltimore, MD, Daniel J. Park is an associate attorney practicing complex litigation at the Justice Law Center in Glendale, CA. Prior to joining the Justice Law Center, he worked as an attorney helping restructure over twenty businesses in the Los Angeles area. Daniel has extensive experience working with nonprofit organizations in the San Gabriel Valley in a variety of roles and capacities including formation, grant writing, fundraising, and business planning. He graduated from the New York University Stern School of Business with a BS in Finance and Marketing and obtained his law degree from the Boston College Law School. Prior to attending law school, he worked with startup businesses and Fortune 500 companies to develop marketing solutions and business development partnerships.
Kevin Song is a new board member of the Holliston Foundation who looks forward to supporting its purpose in giving back to the community. He has been a part of the Pasadena community for many years and is always looking for opportunities in helping its youth and community members. Kevin is currently a youth teacher at the Community Church at Holliston and has been guiding youth students for the past 6 years. Still a kid at heart, Kevin is currently a Producer for a video game studio in Downtown Los Angeles.